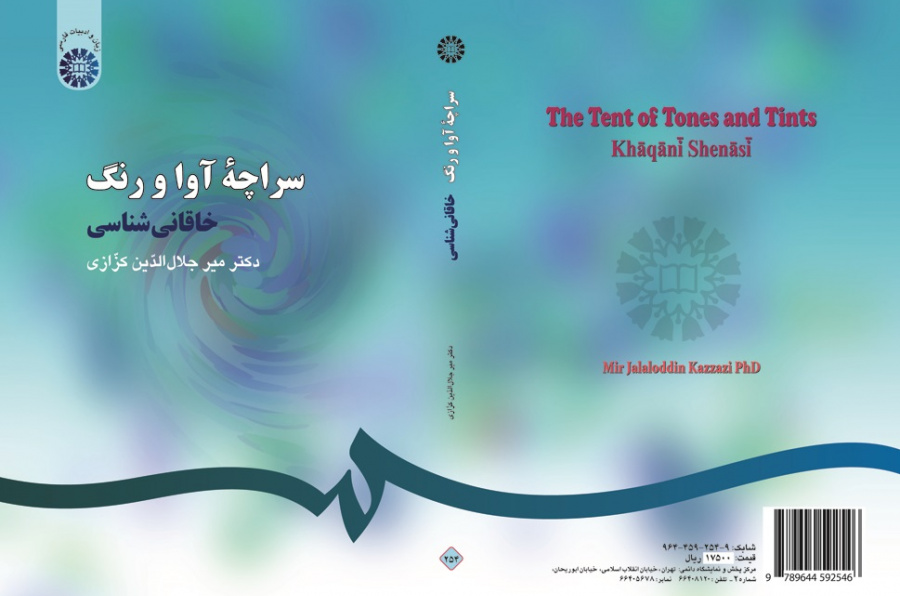 The Tent of Tones and Tints: Khāqānī Shenāsī
First Print Publication :
1997
11th Print Publication:
2020
Available Languages :
Persian
The book, The Tent of Tones and Tints, is a selection of poems, lyric poems, pieces, and quatrains of Khaghani Shervani, which is provided with an introduction to the style of Khaghani's speech and life, by Dr. Mirjalaloddin Kazzazi. The selection of poems has been in such a way as to acquaint the audience with the paradigm and world of Khaghani poetry. In the description of verses, rhetorical methods and aesthetic points, etymology, lexicography, belief, symbolism, comparative linguistics and stylistics have been considered.