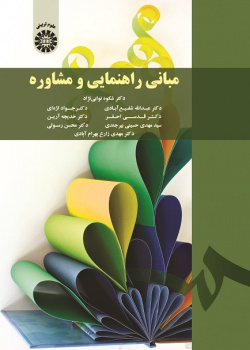 Foundations of Guidance and Counseling
Published At :
2019/12/30
First Print Publication :
2014
8th Print Publication:
2019
Available Languages :
Persian
The book Foundations of Guidance and Counseling is the result of the collective efforts of eight professors in the field of counseling in the country, which has been written in fourteen chapters. In this book, an attempt has been made to introduce the realm and main areas of guidance and counseling to the audience. Among the topics covered in this book are school counseling, career counseling, rehabilitation counseling, geriatric counseling, group counseling, family counseling, evaluation and testing in counseling, guidance, and counseling in Islam, and the history of guidance in Iran and the world. Comprehensiveness, scientific richness, and attention to the indigenous, value, and cultural dimensions of counseling in the country can be considered as one of the prominent features of this book.