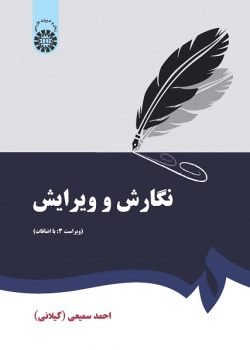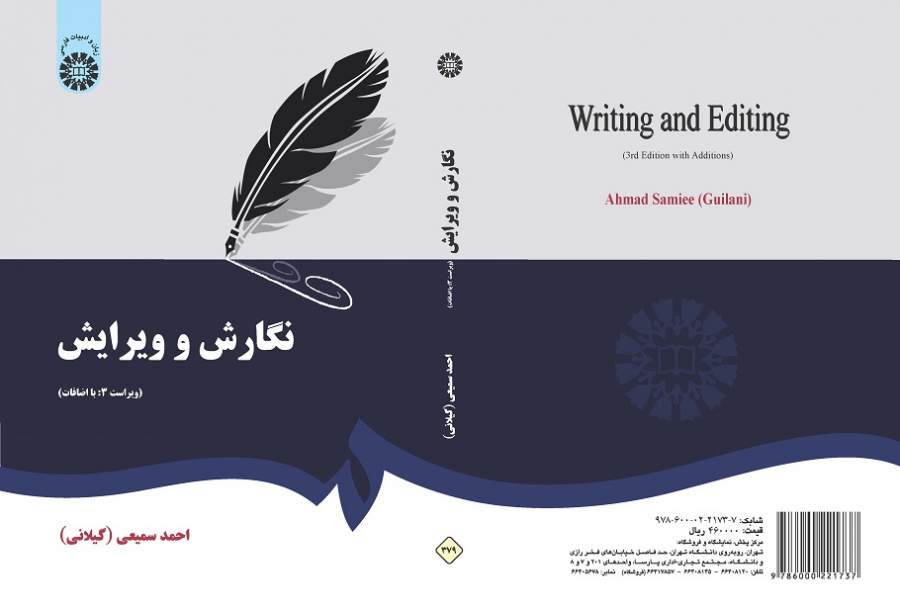 Writing and Editing
First Print Publication :
1999
18th Print Publication:
2019
Available Languages :
Persian
The importance of writing skill lies in the crucial role it plays in transferring the scientific and cultural heritage to the next generations. The pace of material and spiritual progress in a community is directly linked to the speed, convenience and accuracy of this transfer.
This book is consisted of two parts; i.e. writing and editing. In the writing section, after providing an explanation regarding the generalities, the written language; the language eloquence specifications and the ways to explain concepts are presented
in details. In the editing section, after an introduction on "getting to know the editing business" first various editing services and then steps of these services, verbal edition and professional edition are discussed. In the appendices section, issues like some report samples of the title page review and assessment, the title page in Latin, the rights page, the glossary, the index description, list of contents, table samples, chart and drawing, samples of new books introduction, erratum samples, the phonetics table in Persian language, letter-writing table, and extra vowels are dealt with.
Prepared for the students of Persian language and literature as the main textbook for the course "Writing and Editing Principles" and students of English language translation training for the "Persian Writing" course, this book consists of two parts: writing and editing.
Highly-Praised in the Book of the Year Award, 2001